Vita
for Bill Johnson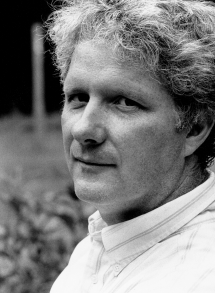 A varied path led me to my exploration of the craft of dramatic writing.
A class on character taught by David Morgan introduced me to his thoughts on story structure. This led to David Morgan taking an interest in a science fiction novel I'd written, but he wanted changes before he'd represent it. What I didn't understand at the time was that what he found lacking in the novel centered around how I'd structured my multi-viewpoint story.
Although David never represented the novel as an agent, I did work for him and his literary agency. It was an experience I couldn't have duplicated in the finest writing program in the country. I came to see that many writers who struggle and get rejected--myself included--fail because they violate the same foundation issues of storytelling over and over. My essays grew out of my exploration of the faults in my own writing, and how I came to see how these story issues could be made clear and taught to others.
Other experiences and jobs I've had or now hold...
Office Manager, Willamette Writers, the largest writers group in Oregon, with over 1,500 members and chapters in Portland, Eugene, Medford, Salem and Newport.
Staff writer for Aurion Productions (now Galaxy Productions), a video production company in Milwaukie, Oregon.
Free lance writing on assignment in the corporate, industrial, training video market.
Writing and screenwriting workshop instructor.
Writing related experiences:
Script Development, Figawi Films (rewrite of Ice, a screenplay funded for production).
Script development, Tom Shaw Productions, a film production company.
Editorial work on a film script sold to Columbia; editorial work on another script optioned by Columbia.
Board Member, Northwest Playwrights Guild. A number of my plays have been produced and performed as staged readings.
Scripts and Manuscripts
Brief reviews of several of my scripts.
Acknowledgements
I want to acknowledge the following friends and mentors.