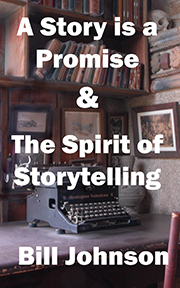 A fifth edition of my writing workbook, A Story is a Promise & The Spirit of Storytelling, is now available for $2.99 from Amazon Kindle.

This edition offers new, unique tools for creating vibrant story characters, how to outline a novel, and a guide to writing a novel, screenplay, or play, how to evaluate a manuscript, review a screenplay, and tools to revise a novel; and my new essay, Storytelling and the Superconscious Mind. For more information about my plays and past productions, click here. A half hour presentation on my a story is a promise concepts can be viewed at YouTube.

Script Services
I review screenplays, novel manuscripts, and plays.
Film Scripts
Bill Johnson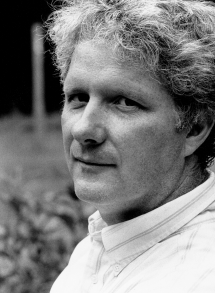 I've written or co-authored the following screenplays.
Heartbreak Hill
by Bill Johnson and Neal McDonough
Kevin is the golden boy of South Boston, the pride of the neighborhood. Going to Fenway Park for his first day playing for the Red Sox, Kevin is hurt in an accident that puts him into a wheelchair. His hopes and dreams and the dreams of the neighborhood are overwhelmed in grief until Kevin decides to find a way back to a new life.
Neal McDonough has appeared in the feature films Minority Report and Angels in the Outfield, and the series Band of Brothers and Boomtown. He is also the author of Ice, about the life of hockey player Eddie Shore, a script rewritten by Bill Johnson.
Unintended Consequences
by Bill Johnson and Nancy Hill
A young woman enjoys having sex with her detective boyfriend in houses she's showing as a realtor--just ahead of clients arriving. When he asks for a commitment and a regular life together, she breaks off their relationship and goes to meet a sexy new client at his unlisted home. When he holds her hostage, she must play a deadly erotic game to get a message to her boyfriend about her plight.
The Flight
by Bill Johnson and Rebecca Black
The true story of the flight of Mathius Rust into Russia to land a Cessna Skyhawk in Red Square. Script includes material taken from Mathius' personal journals. This story of courage explores the even greater courage it took for Mathius to survive what happened after the plane landed. The script fictionalizes events after the landing.
Ray and Sue
by Bill Johnson
I was hired by Tom Shaw Productions to write a screenplay based on Tom Shaw's story idea about a P.I. working with a ghost.
Top of page